TURFING OR SEEDING – A GUIDE TO HELP YOU DECIDE PREPARATION. The basic preparation of the soil is the same for seeding and turfing, but for seeding the final  preparation involves removal of all stones down to a maximum diameter of no more than a centimetre or so, but when turfing, stones up to three to four centimetres can be left. A substantial amount of extra work is needed to produce the...
Read More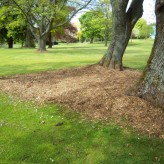 Shade is the sworn enemy of the keen grass grower. Like the majority of plant life on our planet, grass needs light, and finding a good grass for shade is a tricky business. Shady areas on your lawn represent spots where your grass is starved of the nourishment it needs to grow well, but don't worry, there are a few solutions to the low-light condundrum. In this article I'm going to...
Read More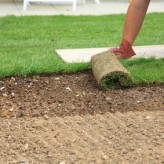 Trying to decide between sod grass and artificial grass can sometimes be a tricky decision. Whether you've just bought your first home or are finally ready to improve upon the one you've had for years, your lawn is a huge part of the look and value of the home. Nothing creates neighbour envy like a lush, green lawn. Yet it seems that nothing could be as challenging to obtain as a perfect...
Read More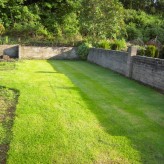 I have been involved in preparing and laying turf on a number of new lawn projects in the last three months, so I thought I'd write a little about the projects to give you some good examples of what can be achieved in various different situations. In this article I'm going to talk about turfing my own garden, a renovation project that's been a long time coming thanks to how busy...
Read More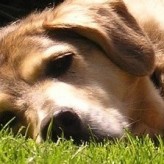 Having a dog does not have to mean giving up on having an attractive garden. With a little planning, you can create a smart, dog-friendly landscaping design that both you and Fido can enjoy. Pet-friendly landscaping will also make your lawn and garden easier to maintain. Whether you're getting a new dog or want to create a better outdoor environment for the one you already have, read on to...
Read More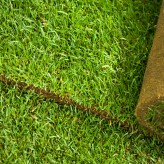 While digging over the soil in preparation for seeding or turfing a new lawn is the hardest work, the real skill comes in preparing the soil for sowing grass seed or laying turf. There is no doubt the best quality lawn will come from seeding, but this very much depends on how well the new grass is cared for in the first few weeks after germination, and to be honest this is a very difficult task...
Read More