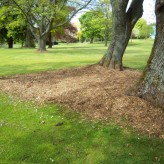 Shade is the sworn enemy of the keen grass grower. Like the majority of plant life on our planet, grass needs light, and finding a good grass for shade is a tricky business. Shady areas on your lawn represent spots where your grass is starved of the nourishment it needs to grow well, but don't worry, there are a few solutions to the low-light condundrum. In this article I'm going to...
Read More
Why does water cause problems. Wet weather and turf maintenance are not good bedfellows, as anyone involved in the industry, particularly over the past few Summers, can testify. When more rain is falling than the drainage capacity can cope with, the rootzone becomes waterlogged. This means that all of the air is forced out and the grass plants, or any other plants for that matter, simply...
Read More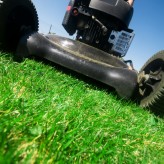 Your Autumn lawncare programme can vary dramatically depending on many different factors, from stressfull growing conditions in the Summer such as drought (we wish, in Scotland) to waterlogging, shade, and the most problematic of the lot, heavy wear. There are a number of solutions to these problems, ranging from lawn aeration and top dressing to hollow coring and scarifying. In this article I...
Read More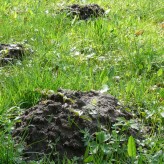 Moles can be a huge problem for the aspiring gardener. These burrowing creatures create an awful mess, producing mounds of dirt all over your pristine grass and digging holes that then need to be filled in and patched, either by seeding or re-turfing. Here at Lawns for you, we came across a book written by a trans-atlantic cousin which gives you a great technique for stopping moles for good. And,...
Read More