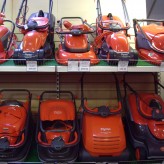 Mowing grass is the most labour intensive part of maintaining a lawn, and certainly has the biggest effect on attaining the desired quality. As a result, one of the most common questions I'm asked is, what is the best lawn mower for my lawn? There is a vast array of different types of grass cutting equipment available, from the real cheapies to expensive high quality professional mowers. I...
Read More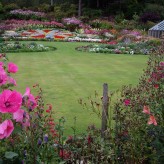 When you own a home with a large garden, lawn care and maintenance can seem like a daunting task. However, with a little planning, a riding lawn mower and the right parts and accessories, you can create a landscape that's easy to manage without taking all day. Lawn tractors or riding lawn mowers are best for large gardens as they are less strenuous to operate, provide a cleaner, more...
Read More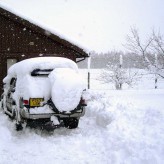 "Winter lawn maintenance?" I hear you cry. "Surely Winter is a time to leave my grass alone!" This is the normal reaction when the question of winter lawn maintenance or winter grass care is raised, commonly accompanied by a shiver and an overwhelming desire to stay indoors, next to the fire. After all, snow, wind and ice doesn't exactly make for a pleasant or fun...
Read More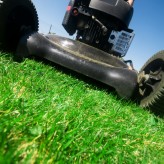 Your Autumn lawncare programme can vary dramatically depending on many different factors, from stressfull growing conditions in the Summer such as drought (we wish, in Scotland) to waterlogging, shade, and the most problematic of the lot, heavy wear. There are a number of solutions to these problems, ranging from lawn aeration and top dressing to hollow coring and scarifying. In this article I...
Read More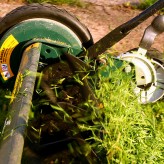 As promised I am using a waste area behind my house – my wildlife garden at the moment! – as a demonstration plot on how to construct a new lawn. The area is approximately 140 square metres, fairly flat, and the soil is free draining light loam with a lot of stones. When I say wildlife garden I mean it has just been left to grow naturally, and only cut twice per year to keep scrub...
Read More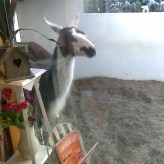 Now that I have explained the different mowing actions I will tell you how different mowing regimes can affect the quality of the lawn. The first decision is whether or not to box off the grass clippings. There is no doubt boxing and removing the clippings produces a much healthier surface as it is drier, more wear resistant, and produces less thatch(more of which later). Most rotary, and all...
Read More