OVERVIEW If you have read my article  "what is the best mower for you", and you want a lawn with stripes but prefer a rotary mower, then this review of the Cobra RM46SPB is worth a good look. It is very robustly built, and although more difficult to manoeuvre than a cylinder mower, especially on gravel or rough areas, it is easier for an amateur gardener to maintain a sharp cutting...
Read More
As my first review featured the basic push cylinder mower, I am following up with the ultimate lazy gardeners mower, a robot. This is a review of the Flymo Lithium-Ion Robotic Lawnmower 1200 R. OVERVIEW All the standard mowers require some effort, and time, to cut the lawn. With the robot though, after the set up is complete, you can just sit back, or do whatever you need to do, while the robot...
Read More
As this is my first lawn mower review, I am starting with a budget lawn mower that will give a good clean cut, and leaves a nice striped finish. Best of all it is the most environmentally friendly type of lawn mower you can buy, only requiring some physical energy to push it. With the price of fuel and electricity ever increasing, and an increasing awareness of environmental issues, this type of...
Read More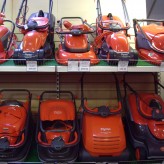 Mowing grass is the most labour intensive part of maintaining a lawn, and certainly has the biggest effect on attaining the desired quality. As a result, one of the most common questions I'm asked is, what is the best lawn mower for my lawn? There is a vast array of different types of grass cutting equipment available, from the real cheapies to expensive high quality professional mowers. I...
Read More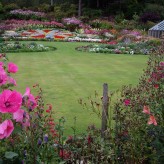 When you own a home with a large garden, lawn care and maintenance can seem like a daunting task. However, with a little planning, a riding lawn mower and the right parts and accessories, you can create a landscape that's easy to manage without taking all day. Lawn tractors or riding lawn mowers are best for large gardens as they are less strenuous to operate, provide a cleaner, more...
Read More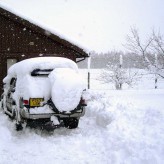 "Winter lawn maintenance?" I hear you cry. "Surely Winter is a time to leave my grass alone!" This is the normal reaction when the question of winter lawn maintenance or winter grass care is raised, commonly accompanied by a shiver and an overwhelming desire to stay indoors, next to the fire. After all, snow, wind and ice doesn't exactly make for a pleasant or fun...
Read More