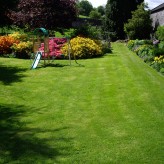 This article is a quick reference guide to the tasks required throughout the year to keep your lawn in good condition. The guide will equally apply to all lawns, whether newly constructed or old established turf, and should be seen as a general outline of the tasks and materials required. All of these are covered in detail elsewhere on our site, and in the shortly to be completed LawnsForYou...
Read More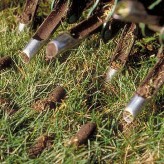 Guest Post by Spencer Landscaping One of the most common questions I get asked in my landscaping business is when and how to aerate a lawn. People want to know the exact optimal date to aerate their lawn. Some people think June is too late, while others think March is too early. Many think Autumn is better than spring. I say, after almost ten years in the landscaping business and the thousands...
Read More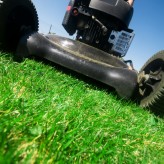 Your Autumn lawncare programme can vary dramatically depending on many different factors, from stressfull growing conditions in the Summer such as drought (we wish, in Scotland) to waterlogging, shade, and the most problematic of the lot, heavy wear. There are a number of solutions to these problems, ranging from lawn aeration and top dressing to hollow coring and scarifying. In this article I...
Read More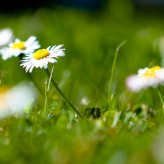 Now that Spring is really here it's time to get the mower out if you havn`t been keeping the lawn trimmed over the Winter, which is often neccessary in our climate. Before the first cut it's best to do a little preparation. This is essential to ensure that you don't damage your mower and to obtain the perfectly cut lawn. Follow these steps to make sure you gets the results you...
Read More