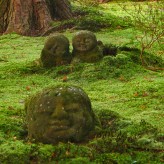 We recently had a question from a regular reader which we thought was worth sharing in a Q&A. It concerns the common lawn care concerns of moss and clover. Lawn Care Question: My lawn's made huge improvements this year – I'm really happy with how the grass has improved and haven't actually done much maintenance since July. It is only now that I am wondering what...
Read More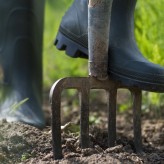 Question: What Grass Seed should I Use for a Gravelly Surface? I come from Southern Cornwall and my front garden has pretty decent grass, but my back garden essentially just looks like gravel. I'm thinking about getting some tall fescue seed since I can get more of it cheaper than Scott's ez-seed. Is this a good idea? Or are these two options incorrect? Answer: You have obviously...
Read More
Question: How Can I Easily and Accurately Measure my Lawn? I am trying to measure my lawn so that I can work out how much turf I need to buy, or possibly for buying grass seed. It's a bit of an irregular shape though, and I'm not exactly sure how I can measure it accurately when there are round areas. Also, I'm a bit lost in my secondary school maths…. can you explain how...
Read More