1 – Compaction Compaction is the hardening of the ground in and around the surface, which inhibits water, air, and nutrients entering the soil profile. Compaction is caused by pressure on the surface, whether by feet, mowers, or weather, rain in particular. Compaction is probably the number one enemy of managed turf as it restricts the ability of the grass plants to breath and take in...
Read More
WHAT IS MOSS There are thousands of different mosses, so for the purpose of this article I will talk purely of the main types which inhabit, and cause problems, in turf. First we have to understand the difference between mosses and grasses. Mosses are flowerless plants that are generally only one cell thick, and do not contain the vascular water transport system that most other plants contain....
Read More
Why does water cause problems. Wet weather and turf maintenance are not good bedfellows, as anyone involved in the industry, particularly over the past few Summers, can testify. When more rain is falling than the drainage capacity can cope with, the rootzone becomes waterlogged. This means that all of the air is forced out and the grass plants, or any other plants for that matter, simply...
Read More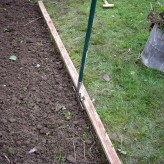 "What are you talking about! Winter Grass Care?" I hear you cry. "Shouldn't I leave my lawn alone when we're in the cold season?" This is a 2-part article dealing with the common questions around winter lawn maintenance, a subject that normally produces responses similar to the one above. This is the second article of the series, featuring: Why lawn aeration...
Read More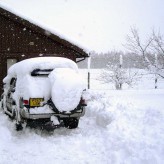 "Winter lawn maintenance?" I hear you cry. "Surely Winter is a time to leave my grass alone!" This is the normal reaction when the question of winter lawn maintenance or winter grass care is raised, commonly accompanied by a shiver and an overwhelming desire to stay indoors, next to the fire. After all, snow, wind and ice doesn't exactly make for a pleasant or fun...
Read More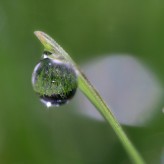 Temperature requirements for a good green lawn We are fortunate in the UK that prolonged periods of extremes in temperature are very rare because the indigenous grasses are not adapted to cope with them for sustained periods. In very hot weather it may well be necessary to give the lawn a little light sprinkle of water two or three times over the day to stop the leaves wilting, and in very cold...
Read More