Artificial grass has continued to increase in popularity over the past few years. It is a great product for a variety of applications including those who need a low maintenance lawn solution. Whilst Artificial grass can be cheaper and less time consuming to maintain than a traditional turf lawn it isn't totally maintenance free. There are still some general maintenance tasks that can go a long...
Read More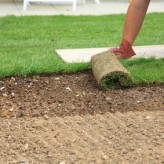 Trying to decide between sod grass and artificial grass can sometimes be a tricky decision. Whether you've just bought your first home or are finally ready to improve upon the one you've had for years, your lawn is a huge part of the look and value of the home. Nothing creates neighbour envy like a lush, green lawn. Yet it seems that nothing could be as challenging to obtain as a perfect...
Read More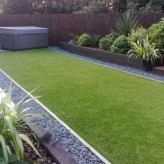 Artificial grass, fake grass, astroturf, synthetic lawn… Whatever you want to call it, artificial lawns are an oft discussed topic in lawn care circles, so I thought I should post a bit of info on when, where and how to use them. Before we have a look at artificial grass, I just need to point out – as any reader of my site will know, I'm a grass man. My passion is looking after...
Read More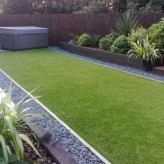 Over the past few years the quality and varieties of artificial grass has improved by leaps and bounds, with a choice of everything from a basic green ground cover right through to specialist surfaces suited to any one of the many sports played on grass. There are even many different colours now available for anyone wanting something out of the ordinary. This could include uses such as pool...
Read More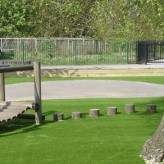 Although I love working with real grass and am very much an environmentalist, there are many situations where an artificial lawn would not be out of place, and in fact would be an ideal replacement for the real thing. They also compete very favourably on costings, in fact usually giving substantial savings in the long term. A situation that certainly fits the bill is a family with a smallish lawn...
Read More